Clean ingredients. Small batch quality.
Holiday Scents
Balsam Fir, Mulled Wine, and Gingerbread. Three beautiful new scents to brighten your space for the Holidays.
Shop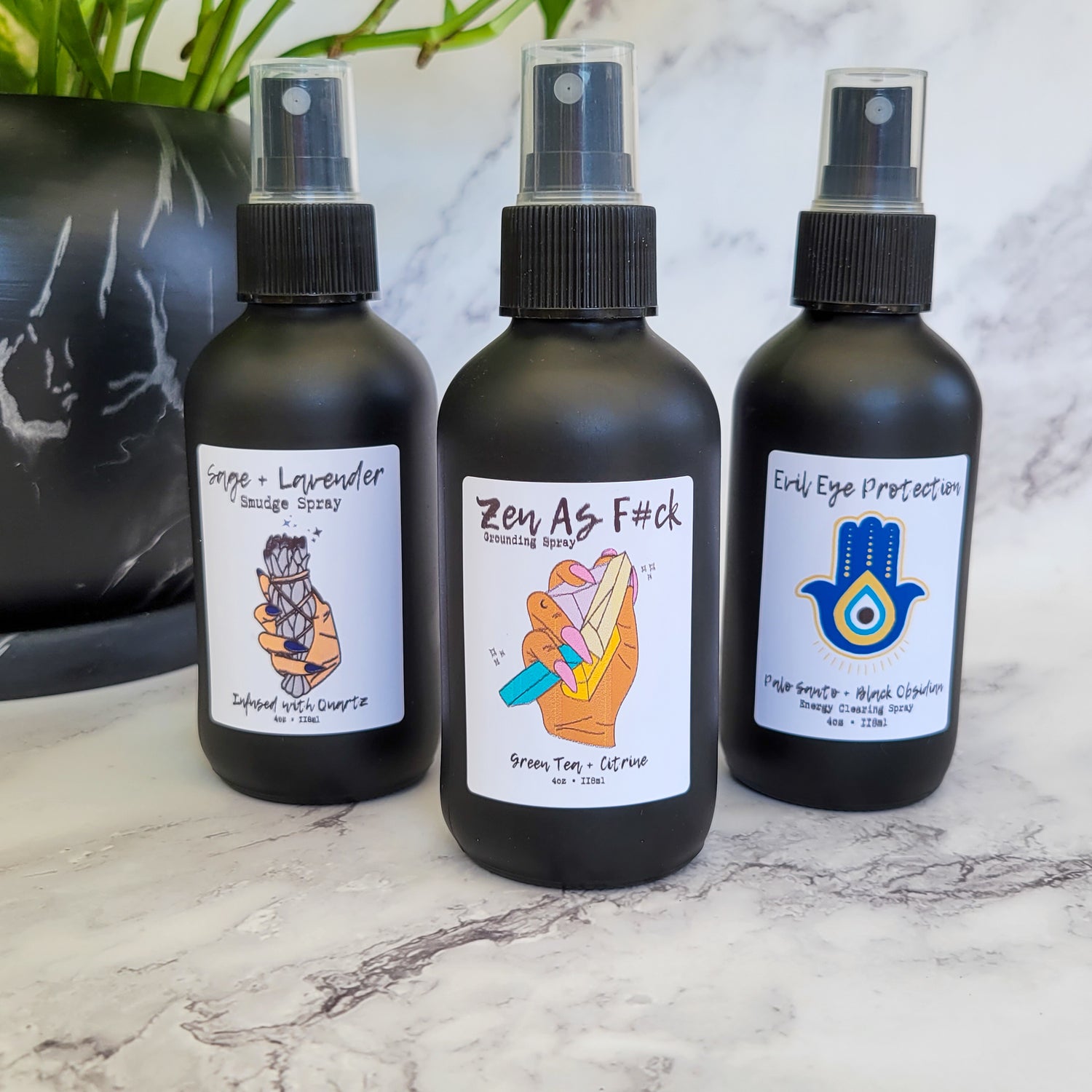 Energy Sprays!
Whether you need grouding or protection, these sprays keep the negative energy away. Made with Moon water, each spray is infused with crystals for added protection and healing.
Shop